The unofficial start of summer is right around the corner (hello, Memorial Day weekend!), and we can't wait to start whipping up our favorite summer dessert recipes! If you plan to host any New York City or Long Island events this summer, we've curated the perfect round-up of summer party favors that will keep your guests raving long after the sun sets.
Most Popular Summer Dessert Party Favor: Pie Minis
Pie minis are one of our most popular party favors for weddings and wedding showers, and with just one flavor-bursting bite, you'll immediately see why. Our pie minis come in blueberry, strawberry, and apple, three of our favorite fruits that we hand-pick each week at local long island farmers' markets throughout the summer.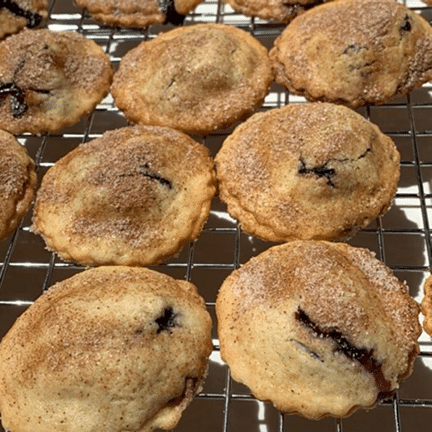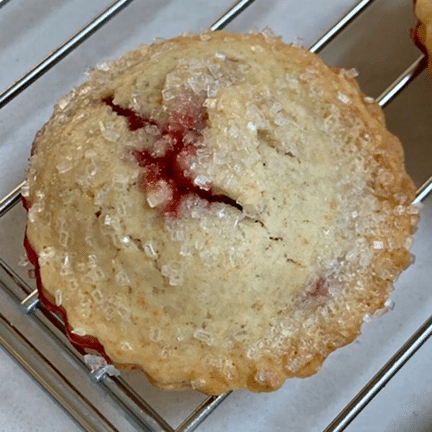 These are also perfect for those seeking a summer dessert, gluten-free style, as our pie minis can be made with regular or gluten-free flour. (If you're looking for other gluten-free desserts and gluten-free cookies, check out our full menu here.)
Our Favorite Ingredient for Summer Desserts: Berries! We can't help but go BERRY crazy with our summer dessert recipes (and our clients can't get enough either!). These treats below will be your jam!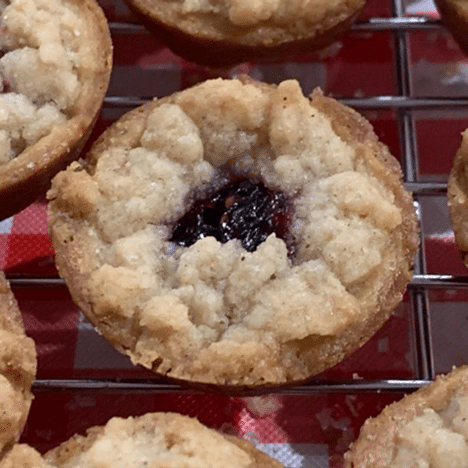 Raspberry and Blueberry Jammies
Our Jammies are bubbling with raspberries or blueberries and finished off with a delicious crumb topping that features the slightest hint of cinnamon.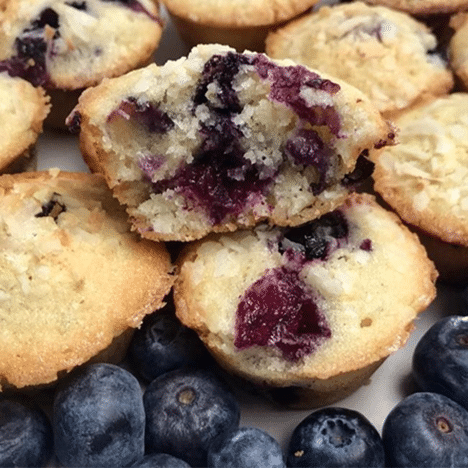 Mini Blueberry Coconut Pound Cakes
Fresh Blueberry Coconut Pound Cakes are another summer party favor favorite. (Especially for those guests who manage to save one or two for breakfast with their coffee!)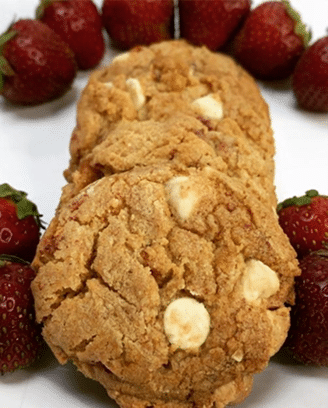 Strawberry White Chocolate Chip Cookies
We weren't kidding when we said our summer flavors are berry delicious. If cookies are more your style, you'll be summer lovin' these Dried Strawberry White Chocolate Chip Cookies. They're the perfect additions to your event dessert table, kids birthday parties, corporate gifts, or afternoon wedding showers. From a flavor standpoint, they're reminiscent of a creamsicle – only with strawberry and not orange!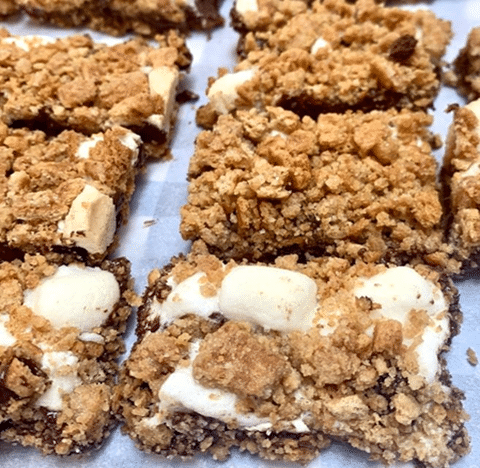 The Best Summer Dessert: S'mores (Bars or Puppy Chow)
Though we tend to discourage chocolate during the summer months, s'mores are such a classic summer treat. We just had to find a way to incorporate them into our party favors!
Your guests won't be able to resist chowing down on our S'mores Puppy Chow or biting into our S'mores Bars. Both can be beautifully packaged without any drips or messy stains.
More Summer Party Favor Musts: Custom Cookies and Personalized Packaging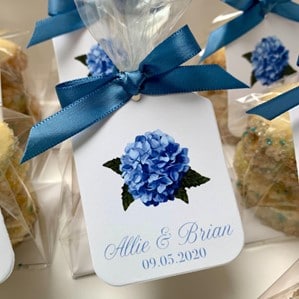 From Memorial Day to Labor Day with July 4th in between, we cannot forget about our signature summer party favors in a patriotic red, white, and blue color scheme. In fact, we can customize all of our packaging, tags, ribbons, and even the sugar colors on our sable sugar cookies, to match the look and feel of your Long Island events this summer. Get inspired by some of our signature custom cookie platters and summer favors below!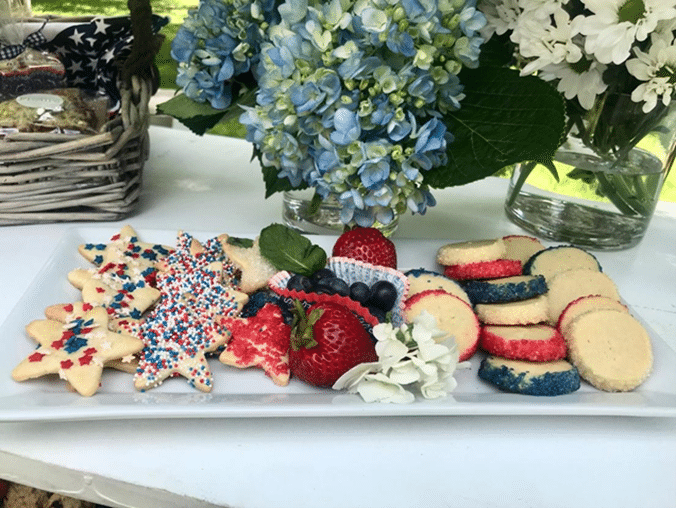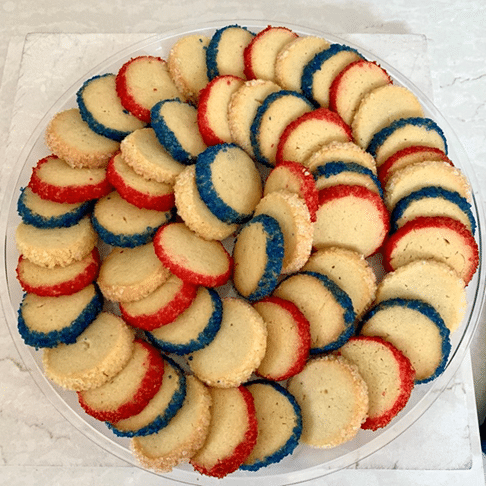 The Secret to Flavorful Summer Dessert Recipes
We always love baking with seasonal ingredients. A summer in New York filled with Long Island events like wedding showers and birthday parties or NYC corporate events calls for weekly trips to local farmers markets (or weekend trips to local farms out East!). Summer in New York is prime time for berries of every color and shape. Stone fruits such as peaches, plums, and apricots are also in season, but not as easily found locally.
Though most produce is available year-round in your local grocery stores, if you have not eaten a fresh berry or peach right from a farm or orchard, you are really missing out! And they make all the difference in your summer desserts.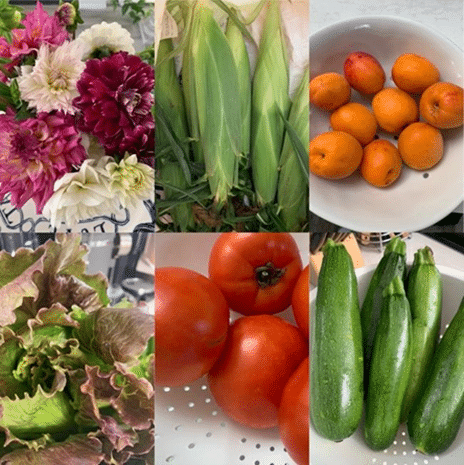 A typical take home stash from my favorite farmstand
Are you planning your summer bash? Contact us to find out more about our summer party favors and best summer desserts!